Contact

Neem contact met mij op
Heb je speciale wensen voor je bestelling? Zou je een werk op maat willen laten maken? Of heb je een andere vraag? Dat kan altijd!
Vul onderstaand contactformulier in en ik streef ernaar om jouw bericht binnen 1 werkdag te beantwoorden;
of mail naar info@govart.nl;
of Whatsapp naar 06-33978624 (of scan QR-code).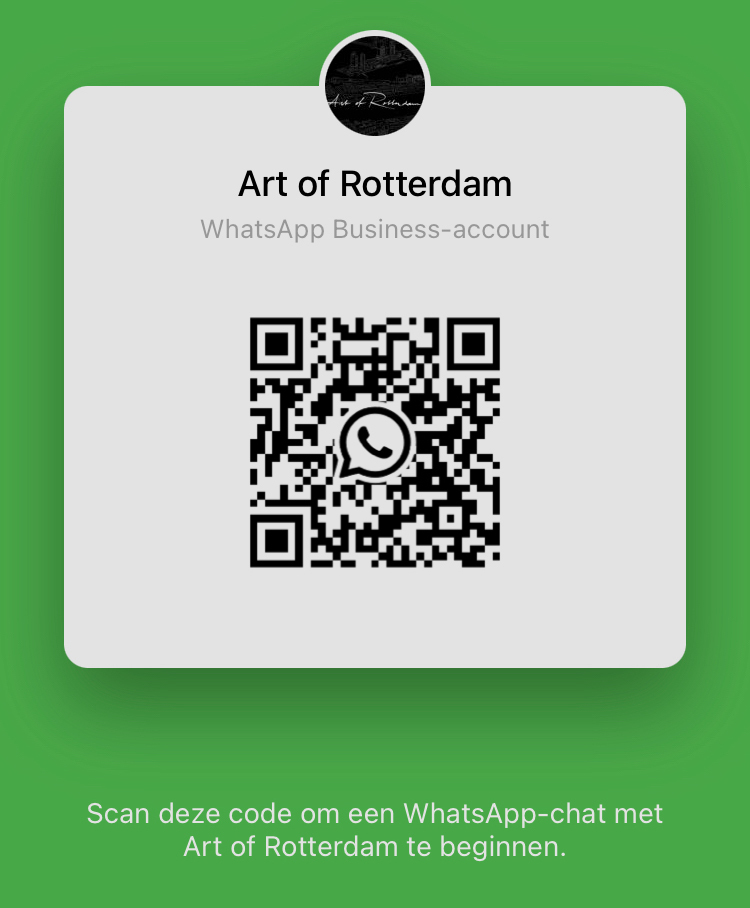 Art of Rotterdam is onderdeel van:
Govart.nl - Artist's Impressions
BTW: NL001791654B79
KVK: 24453427